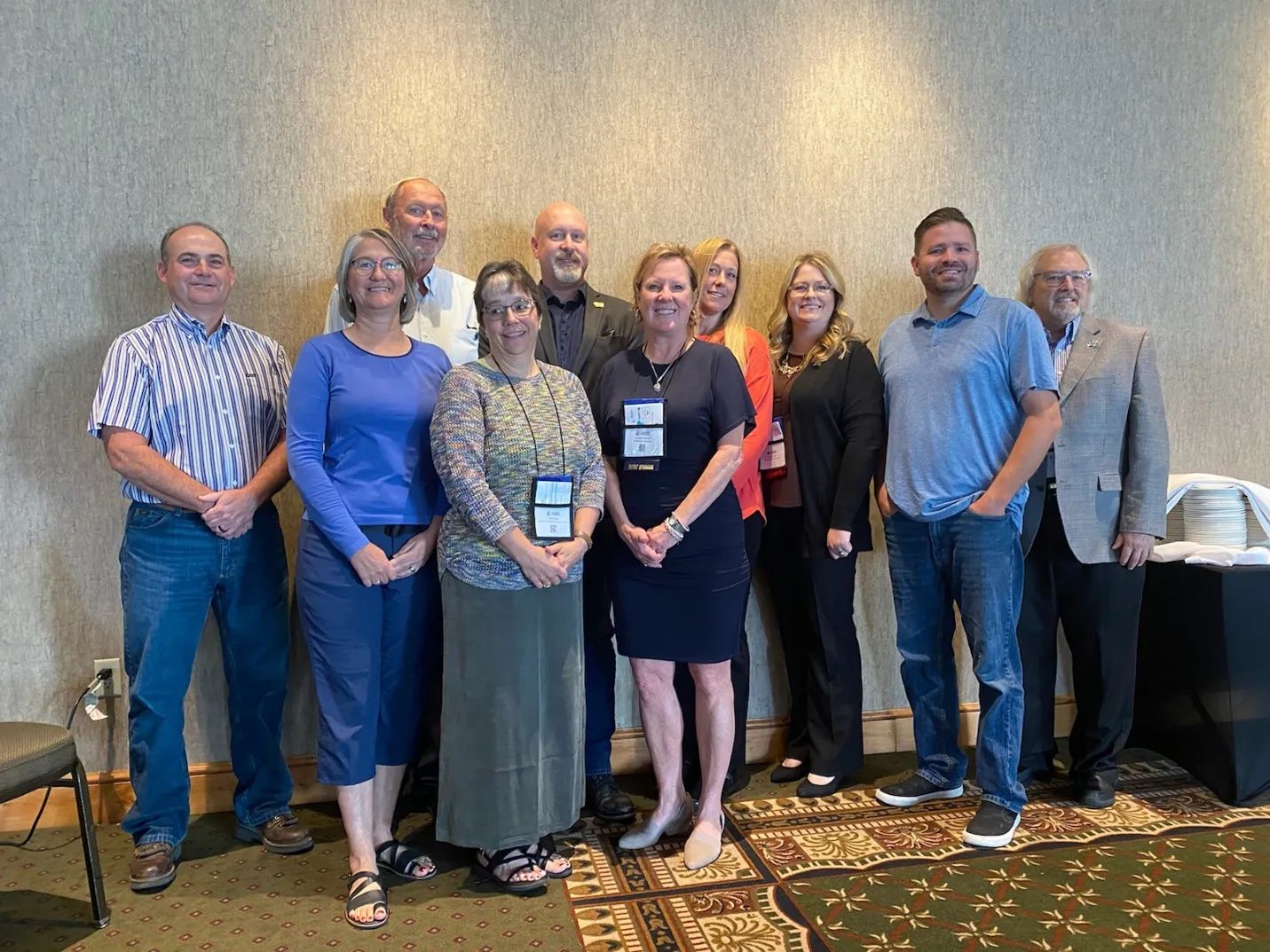 Annual Meeting - 2022
The Board of Kids' Chance of Montana is made up of a dynamic group of leaders from within the state who are passionate and committed to the cause. The board has grown over the past couple of years. Board members were able to meet face to face for the first time post-pandemic at their annual board meeting this year in conjunction with the Montana Governor's Conference on Workers' Compensation in Missoula, MT.
In the photo, the board members are: (Left to right) Charlie Smith (Northwestern Energy) - Treasurer, Leah Tietz (MUS Workers' Compensation Program) - President, Peter Van Nice (Department of Labor) - Director, Vicki Evans (Montana Contractor Compensation Fund) - Director, James Holbrook (MT AFL-CIO) - Secretary, Leslae Dalpiaz (Dalpiaz & Associates) - Vice President, Nelly Nicol (Victory Insurance) - Director, Jessica Jones (MT Department of Labor and Industry) - Director, Ethan Heverly (Montana State Fund) - Director, Michael J Marsh (Midland Claims Service/Industrial Injury Claims® - Director.